The aim of coarse grain annealing is to improve machinability!
In general a coarse-grained steel microstructure is undesirable due to the relatively low toughness and strength values. The only advantage of a coarser grain is the resulting better machinability, which is due to the increased brittleness of the coarse grain (note that brittleness and toughness always behave in reverse). Especially for low-carbon steels with a carbon content of less than 0.3 %, coarse grain annealing is an alternative to soft annealing in order to improve machinability.
The aim of coarse grain annealing is to improve machinability!
During coarse grain annealing, the steel is annealed in the range between 950 °C and 1100 °C. At these high temperatures, diffusion processes can take place to a sufficient extent so that the atoms can reattach to the grain boundaries and thus cause them to grow. The driving force is the reduction in surface energy, which is accompanied by a larger grain instead of many small ones. Since the diffusion processes take time, depending on the thickness of the workpiece, the annealing process takes several hours.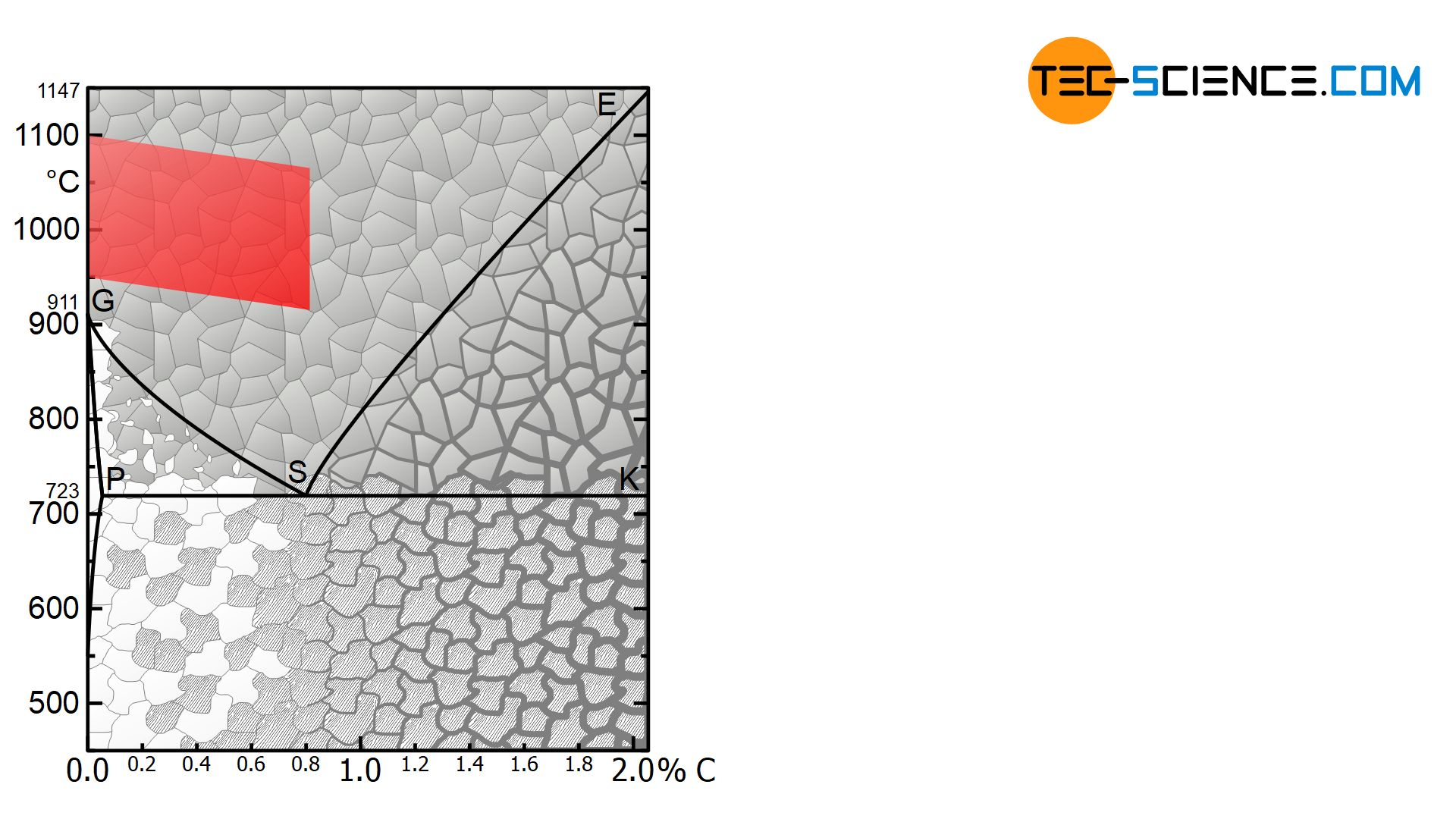 Due to the generally unfavourable mechanical strength properties, coarse grain annealing is limited to low-carbon steels and is only rarely used (e.g. in high-temperature applications). After the coarse grain microstructure has been machined, it can be removed by normalization to regain better strength properties.
The generally poorer strength values of a coarse-grained structure can be removed by normalizing!